2017 Gold Star Families - Team Fastrax™ Warrior Weekend to Remember 2017
New 2017 Gold Star Families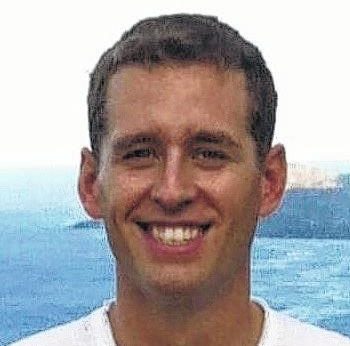 Honored Warrior – Army CPT George "Jordy" Alsfelder
CPT George "Jordy," devoted and loving son of Robert, Jr. and Deborah (nee Taylor) Alsfelder and brother of CPT Robert Alsfelder III, CPT James William Alsfelder (Ret.) and Katherine Eileen Alsfelder. Cherished great-grandson of Helsie Patrick of Wilmington, OH. Jordy was preceded in death by his grandparents, Robert and Katherine Alsfelder and James and Eileen Taylor. Jordy passed away suddenly on May 8, 2016 at the age of 26 of a heart attack. He was a 2008 graduate of Cincinnati Country Day School and a 2012 graduate of the United States Military Academy at West Point. Jordy had a huge, contagious smile that made everyone around him happier. His quick wit and sharp sense of humor lit up a room and put a smile on everyone's face. Jordy was an active, fun-loving person who played basketball, baseball, golf, dodgeball, and surfed, ran track, and enjoyed hiking. He was an avid sports fan and had an especially strong love for Ohio State football and Indiana University basketball. Jordy cared about his family and friends more than he cared about himself. He was proud to serve his country with honor and considered it a privilege to lead soldiers. His passing leaves an enormous void in the lives of so many that will never be filled.
Fallen Warrior – Army SFC Jack B. Beers
Bio Pending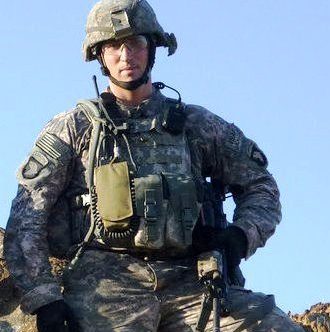 Fallen Warrior – Army SSG Bryan Burgess
SSG Bryan Burgess was killed in action in Kunar Province Afghanistan March 29,2011 along with 5 other soldiers on the first day of a 9 day battle with the Taliban. He was awarded the Purple Heart, Bronze Star, Bronze Star with Valor, and Army Commendation Medal.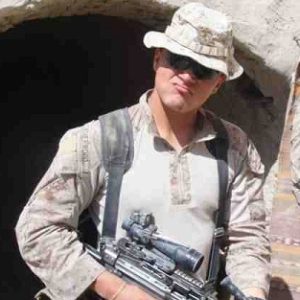 Fallen Warrior – Marine LCPL Alec E. Catherwood
Alec Catherwood was 19 years old, a Lance Corporal and had been a Marine for under a year and a half, when he deployed to Afghanistan. His unit had been gone under 3 weeks when he was killed. His friend Joe Lopez was also killed that day, and there were multiple injuries as well. The 3/5 Marines lost 25 men and many, many were wounded in action. Alec was awarded the Purple Heart, and the Combat Action Ribbon. He had received the Korean Defense Service Medal, the Global war on Terrorism Service Medal, and the National Defense Service Medal.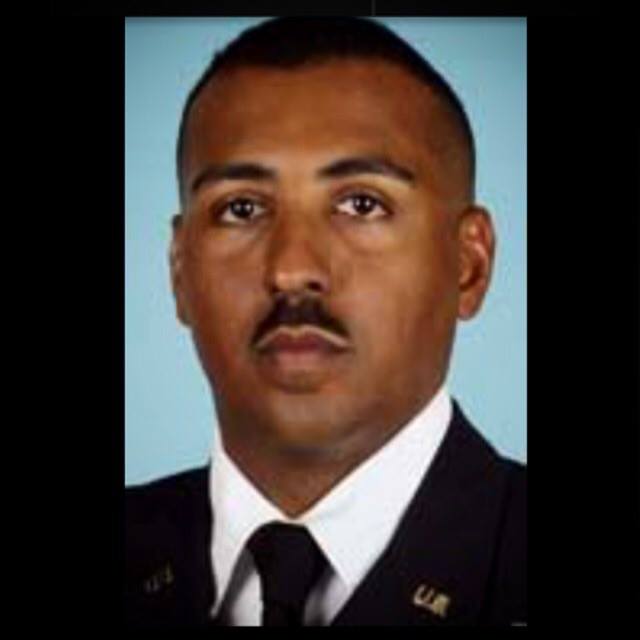 Fallen Warrior – Army CW03 James E. Groves
Bio Pending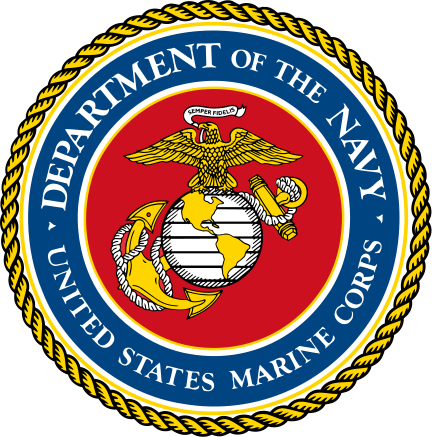 Fallen Warrior – Marine CPT Elizabeth Kealey
Bio Pending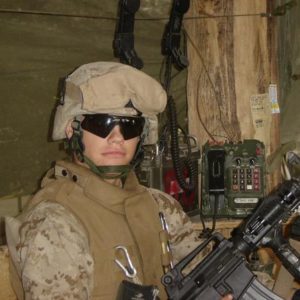 Fallen Warrior – Marine LCPL Kevin "Adam" Lucas
Marine Lance Corporal Kevin Adam Lucas -- who went by Adam -- was killed during a battle in Iraq. A Defense Department press release said he died "while conducting combat operations against enemy forces." His parents, Kevin and Sandra Lucas, knew few more details Saturday afternoon. They knew their 20-year-old son came under enemy fire and was fatally shot during a security patrol Friday morning. They knew he would never receive the four care packages already sent his way. Or drive his "baby" -- a red Dodge 4x4 pickup parked in their driveway. But their son was a proud Marine who believed in his mission, and the couple spread that message Saturday without hesitation. Adam Lucas grew up in a family where you had to use the fingers on both hands to count all the relatives with military experience. After graduating in 2004, Lucas spent nearly two years in the Marines before leaving in March for his first tour in Iraq. Assigned to the 3rd Battalion, 8th Marine Regiment, he was stationed at Camp Blue Diamond, a Marine base in Iraq's Al Anbar province. He called his parents about three times -- the last on Mother's Day. He talked about the bad mosquitoes. And how he wanted them to send vitamins and protein drinks. And, of course, the unrelenting hot weather. But he believed in being there. "Americans need to keep remembering Sept. 11 and quit bickering over the little things," his father remembered him saying. He was due back in October and had planned a military wedding with his fiancée at Marine Corps Base Quantico in Virginia in January. Another tour in Iraq awaited him six months later.
Fallen Warrior – Army SGT David J. Luff
Army SGT David Luff was excited about his son's birth in May and was glad he was home for the day he had been looking forward to since getting married a year and a half earlier. But, he had just three weeks with his newborn before leaving for his second deployment to Iraq. He looked forward to returning home on leave in February and reuniting with his wife, Katie, and son, Aiden. He talked about his anticipation in text messages to his sister, Stacy Garrison, she told the Cincinnati Enquirer. "He was an awesome guy. ... He loved his son and his wife very much," Garrison said.
Luff, 29, of Hamilton, Ohio, died Nov. 21 in Tikrit when insurgents attacked his unit with small weapons. He was assigned to Schofield Barracks, Hawaii. His second wedding anniversary would have been Dec. 31. He began dating Katie when they were students at Hamilton High School.
Luff, a 1999 graduate of Hamilton High, also was known for his sense of humor and good-natured attitude. He was a big fan of the Cincinnati Reds and Bengals, and semipro wrestling. He also leaves behind his parents, Dave and Lucy Luff.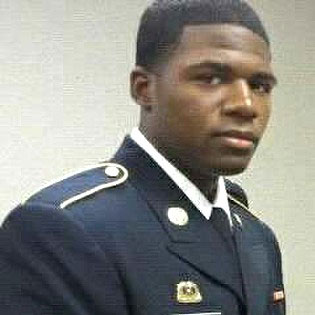 Fallen Warrior – Army SGT Anthony R. Maddox
Sgt. Anthony R. Maddox joined the Army in January 2011, and attended Basic Training at Fort Leonard Wood, Missouri. He completed Advanced Individual Training at Fort Lee, Virginia, graduating as a Petroleum Supply Specialist. He served as a Petroleum Supply Specialist and a Heavy Wheeled Vehicle Operator for Foxtrot Forward Support Company, 10th Brigade Support Battalion, 1/87 Infantry Battalion in Fort Drum, NY. In January 2013, he was deployed with his unit to Andar Ghanzi Province, Afghanistan in support of Operation Enduring Freedom. While in Afghanistan, he sustained severe burn injuries over 97% of his body as a result of a petroleum accident. He passed away two days later, on 7/22/2013.
Fallen Warrior – Army SGT Gary L. McKiddy
Bio Pending
Fallen Warrior – Army SGT Luther W. Rabon
SGT Luther W. Rabon 32, of Lexington, S.C., was assigned to the 1221st Engineer Clearance Company, South Carolina National Guard, Graniteville, S.C. He died Oct. 1, 2010 in the Orgun district of Paktika province, Afghanistan, of wounds sustained when insurgents attacked his military vehicle with an improvised explosive device.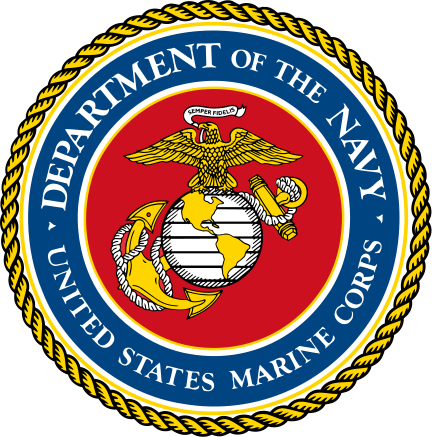 Fallen Warrior – Marine PFC Enrique C. "Henry" Sanchez
PFC Enrique C. "Henry" Sanchez, a native of Garner, N.C., was awarded the medal for heroic achievement while serving as a turret gunner with 3rd Battalion, 8th Marine Regiment, 1-Brigade Combat Team, I Marine Expeditionary Force (Forward). On June 8, 2006, Sanchez was part of a four-vehicle patrol in Ramadi, Iraq, when an insurgent-fired rocket propelled grenade skipped off the ground and exploded under Sanchez's humvee, igniting the fuel tank. As his vehicle began receiving small-arms fire, Sanchez immediately returned fire from his turret-mounted machine gun as flames swelled around the humvee. Sanchez continued to lay down accurate fire on the enemy positions allowing the personnel inside to escape the burning vehicle. He continued to fire until his machine gun was empty. By the time Sanchez exited the vehicle, he had suffered second degree burns, but he had silenced two enemy positions. Sanchez had to crawl out from the top of the flame-ridden humvee in order to escape. Sanchez was killed during the same deployment when his Humvee ran over an explosive device in Ramadi, Al Anbar province, Iraq on 27 July 2006. He was assigned to 3rd Battalion, 8th Marine Regiment, 2nd Marine Division, II Marine Expeditionary Force, Camp Lejeune, North Carolina. He posthumously earned the Bronze Star with valor device. He was 21 years old.
Fallen Warrior – Army SSGT Wesley R. Williams
Bio Pending
Ambassador Gold Star Families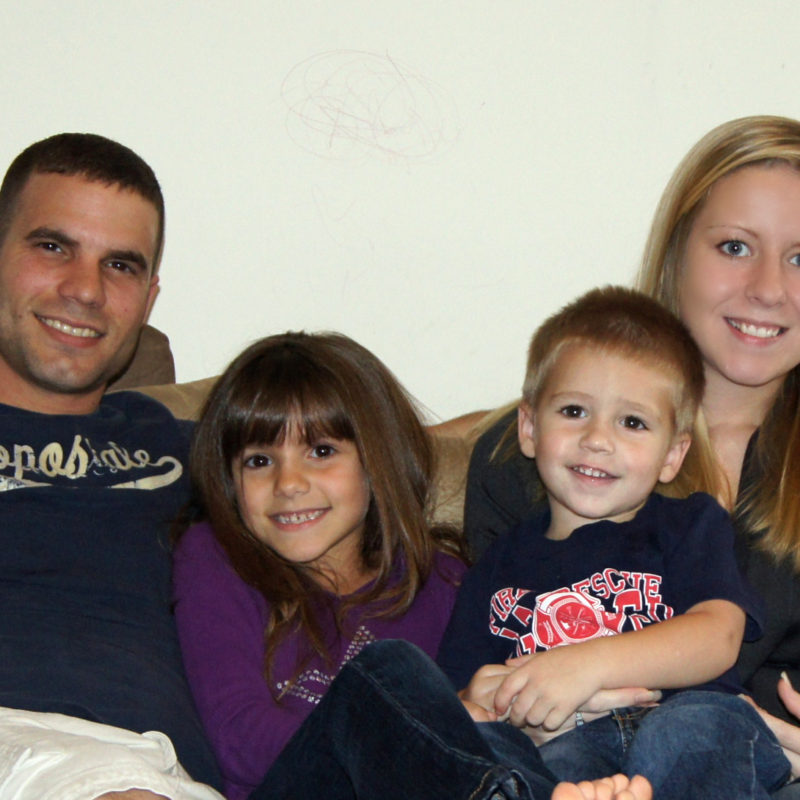 Fallen Warrior – Army SFC Ofren "AC" Arrechaga
SFC Ofren "AC" Arrechaga was KIA 29 March 2011, Kunar Province, Afghanistan. Ofren was born in Havana, Cuba, on December 22, 1982. He and his family moved to Hialeah, Florida, when he was 14. In February 2001, at the age of 18, Ofren enlisted in the United States Army. He was assigned to Alpha Company, 2-327 Infantry Regiment (No Slack), 1st Brigade, 101st Airborne Division (Air Assault) where he remained the entirety of his 10 years in active duty service. During Ofren's career he was deployed four times, three to Iraq, once to Afghanistan. In April 2010, Ofren deployed to Afghanistan in what would be his hardest deployment yet. By the first week of July, 11 of his brothers had given their lives. On March 29, 2011, the day after Alston's third birthday, Ofren and five others would do the same. Their final mission and sacrifices can be seen in the documentaries The Hornets Nest, and No Greater Love. Ofren is best known among his men for his ability to boost morale. Even on the worst of days he could make just about anyone laugh, even if they were laughing at him instead of with him. Ofren loved his job but he loved his guys more and that was evident in everything he did. Shortly before his death Ofren received orders to be a Ranger Instructor at Fort Benning. He was beyond excited to have a few non-deployable years with his family.
Fallen Warrior – Army SPC Donald "Scott" Morrison
On September 26, 2010, my son, SPC. Morrison, Donald "Scott" was KIA. This was his first deployment during Operation Enduring Freedom. Prior to deployment he was stationed at Fort Hood, TX to the 584th Mobility Augmentation Company, 20th Engineer Battalion.
Fallen Warrior – Marine LCP Taylor Prazynski
Taylor B. Prazynski, Lance Corporal, United States Marine Corps
Born at the Medical Center at Hill Air Force Base Utah 12 Nov. 1984. He graduated Fairfield High School, Fairfield Ohio and joined United States Marine Corps 5 Nov. 2003. Marine Corps Recruit Depot, Parris Island South Carolina. 3rd Battalion 8th Marine Regiment, L Company, 4th Platoon, Squad Automatic Weapon Gunner, MOS 0311, Infantry, 2nd Marine Division, Camp Lejeune, North Carolina. Served in Operation Secure Tomorrow, Port Au Prince, Haiti March-June 2004. Served in Operation Iraqi Freedom January 2005 – May 2005. He was killed in Action 9 May 2005, in Al Karmah, 16km Northeast of Fallujah, Al Anbar Province, Iraq. Awards Include: Purple Heart, Combat Action Ribbon, Navy Unit Commendation Ribbon, Marine Corps Good Conduct Medal, National Defense Service Medal, Armed Forces Expeditionary Medal, Iraqi Campaign Medal, Global War on Terrorism Service Medal, Humanitarian Service Medal, and Sea Service Deployment Ribbon. He is buried in Arlington National Cemetery, Section 60, Site 8111.
Fallen Warrior – Army 1LT Justin Smith
On 7 November 2005, 1LT Justin Smith and his platoon were conducting a vehicle checkpoint south of Baghdad. Their replacements were on the way and there were only a few vehicles left to search. Unfortunately, one of those vehicles was packed with explosives and detonated, killing Justin instantly. Three members of his platoon were also killed, as well as their Iraqi interpreter.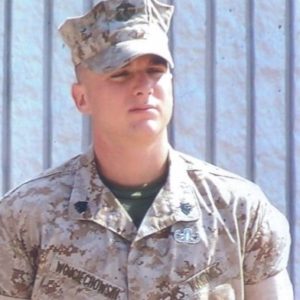 Fallen Warrior – Marine SSgt Mark Anthony Wojciechowski (Tony "Wojo")
(Purple Heart Recipient) SSgt Mark Anthony Wojciechowski ("Tony "Wojo") was born March 10, 1984 at Wright Patterson Air Force Base, in Dayton Ohio. Tony enlisted in the Marine Corp before graduating high school and chose infantry and security forces for his primary and secondary MOS. After three years and his first re-enlistment, he chose the elite Explosive Ordinance Disposal for his new MOS. After graduating EOD School at Eglin Air Force Base in Florida on August 2, 2006, he served in Okinawa, Japan and was then deployed to Iraq from February, 2007 to September, 2007. Tony also trained in the northern mountains of California where he attended the SERE course. Tony was then stationed at Camp Pendleton, California, and from there he deployed to Iraq again in February, 2009. SSgt Wojciechowski was killed while conducting combat operations in Al Anbar Province, Iraq on April 30, 2009. Tony was 25 years old. His awards include the Purple Heart, Navy and Marine Corps Commendation Medal with Valor, the Navy Achievement Medal with a Gold Star in lieu of his second award, Good Conduct Medal, Global War on Terrorism Service Medal, National Defense Medal, Sea Service Deployment Ribbon.
- Teresa Dillinger
Fallen Warrior – Marine CPL Paul W. Zanowick II
Corporal Paul W. (Rocky) Zanowick, II was born in Miamisburg, Ohio on 31 December 1987. He enlisted in the Marine Corps and reported for recruit training at MCRD Parris Island, South Carolina on 21 January 2008. After earning the title, "Marine", Corporal Zanowick reported to the School of Infantry-East, Camp Geiger, North Carolina to attend the Basic Infantryman program of instruction and the Anti Tank Guided Missileman program of instruction graduating with a MOS of 0352. In October 2008, after completion of MOS training, Corporal Zanowick reported for duty with Weapons Company, 3rd Battalion, 4th Marine Regiment, 1st Marine Division, I Marine Expeditionary Force, Marine Corps Air Ground Combat Center, Twentynine Palms, California. On 1 June 2009, Corporal Zanowick was promoted to Corporal. On 4 October 2009, Corporal Zanowick deployed to Afghanistan with Regimental Combat Team 7 and served for 7 months in Helmand province in support of Operation Enduring Freedom. On 9 April 2011, Corporal Zanowick deployed a second time with Weapons Company, 3d Battalion, 4th Marines to Afghanistan in support of Operation Enduring Freedom. He was assigned as a vehicle commander with Blue Section, Combined Anti-Armored Team Two. Corporal Zanowick was mortally wounded while conducting offensive operations in the Upper Gereshk Valley, Helmand Province, Afghanistan on 3 June 2011. Corporal Zanowick is survived by his wife the former Ryan Lynn Detwiler from Pennsylvania, his 2 year old son, Uriah Zanowick of Twentynine Palms, California, his parents Paul and Nanette Zanowick, and his sister Nicole Zanowick all of Miamisburg, Ohio.